Explore Hawaii's last hidden gem! The only tour of Oahu's extraordinary West Shore
Oahu Hawaii Snorkeling Tours and Hawaii Private Tours. Highly Recommended on TripAdvisor
Explore our 360° Hawaii, West Oahu, North Shore Oahu, Tours & Activities.
Discover sacred valleys, caves, and ancient Hawaiian places…Visit white sand beaches, enjoy guided snorkeling, turtles and much more!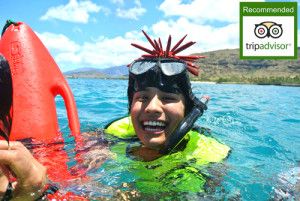 APR to SEP: This tour is no another operator is offering. Explore the real hidden gems of Oahu's spectacular West Coast. This is a unique experience that includes locations that no other tour company offers on the island. In your small group tour, you'll visit some of Hawaii's most sacred places, historic sites, isolated beaches and secret bays. After we take you to the end of the road (literally!) on the exciting land tour portion, you'll experience one of the best snorkeling sites on the West Shore. Calm waters invite you to an underwater paradise of tropical fish, Hawaiian sea turtles, and maybe even dolphins!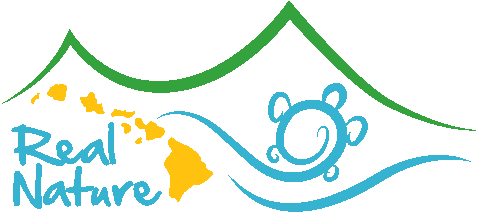 Adult $128.90 Child (8-11) $105.50

Book online or Call us 808-304-9193
Read More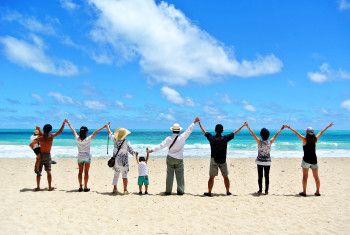 All Season: Choose-your-own-adventure and experience with a custom Oahu Private Tour. Tell us what you want to see and do and we'll put together an unforgettable island experience! Discover secret waterfalls, sacred places, and breathtaking Hawaiian vistas while hiking, walking and exploring the best of what Oahu has to offer. Want even more adventure on your private tour? We are water sports professionals and can offer snorkeling, surf or skin diving experiences or lessons and more! Your private tour also includes a "photo package". You will receive all the photos we take of you on your tour so you can just enjoy, relax, and remember your aloha day!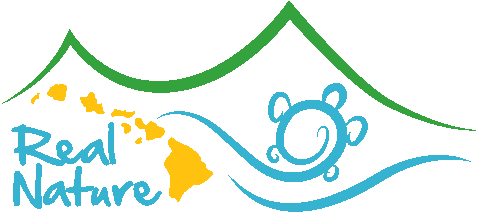 $650 and up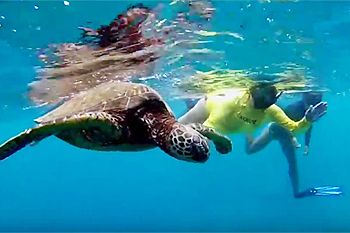 May to Sep: North Shore Turtle Cove, one of the best snorkeling site in Oahu Hawaii. There is secret turtle cleaning station where turtles come and stay to be cleaned their shell by small fish. School of tropical fish. A large amount of sea life and interesting underwater land form. We'll dive down and bringing some of the sea creatures back to the surface for you to check out. (Of course, we'll put them back where they were.) It's guided snorkeling tour. Learn how to snorkel properly with our professional guide. We'll  show you amazing underwater world safely.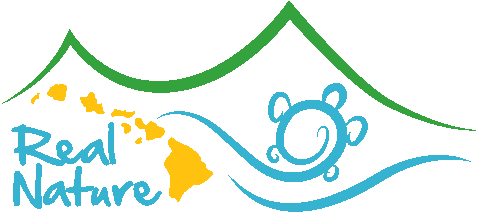 Adult/Child (8 years old or older) $69

Book online or Call us 808-304-9193
Read More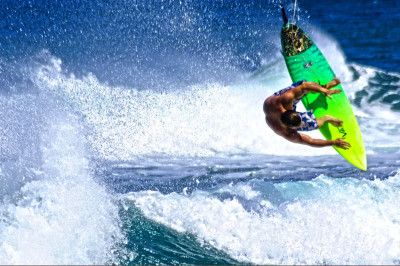 DEC to FEB:Most amazing thing to see in Hawaiian winter is big wave surfing! North Shore is surfing capital in the world. Why don't you miss this opportunity to see the unbelievable surfer. As your request, we can stop all famous surfing beaches such as sunset beach, Pipeline, Waimea bay etc and big wave pounding to lava lock at sharks cove. You will be amazed to feel this power of waves. On the way to North Shore, we can stop by Pineapple dole plantation or /and coffee firm. Popular garlic shrimp for lunch?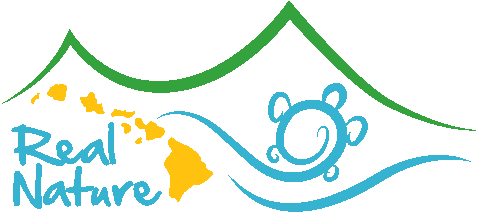 Operated by Hawaii Real Nature Tours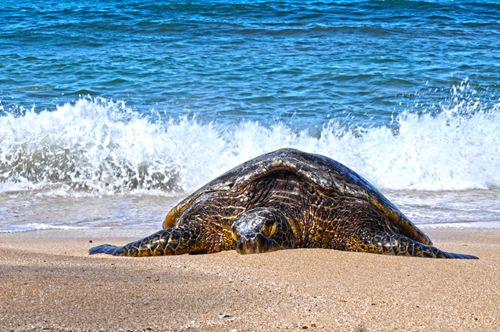 All Season: This tour is no another operator is offering. 3 must things to do in Hawaii. Popular tourist distination North Shore tour with surf lesson and stand-up paddle!! Turtle beach for see Hawaiian green sea turtles.  Enjoy Hawaii local food popular North Shore garlic shrimp. This tour will be excellent new exprience for you!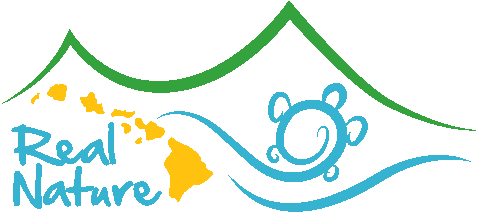 Operated by Hawaii Real Nature Tours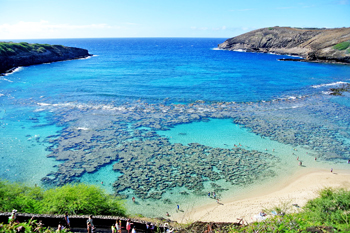 Who wants to spend more time in water? Who wants to learn go deeper than floating on the surface? Are you a biginner of snorkeling? Aern't you familier with Hawaii Ocean? You are better go with a guide like us. Gets sea sick? Don't worry we don't use a boat. We are tryin gto fins best snorkeling site on that day. Let us take you most beautiful underwater in Island of Oahu.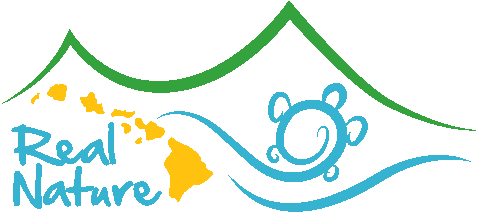 Operated by Hawaii Real Nature Tours

Email or Call us 808-304-9193
Read More
Hawaii Real Nature Tours offers Custom Private Tours
Tickets are limited, please book ASAP to reserve your favorite tours.
We are open from 9:30 am to 6 pm (UTC-10:00) Hawaiian time and are available via Email  anytime.  We will reply to you within 24 hours.
Tour Restrictions: West Oahu Land and Snorkeling Tour, North Shore Turtle Cove Snorkeling Tour are not recommended for children under the age of 8. A parent or guardian must be with the child to supervise at all times (one parent/guardian per child in water).
Cancellation Policy:
West Oahu Tour Land and Snorkeling Tour, North Shore Turtle Cove Snorkeling Tour and all other tours except private tours: Reservations canceled at least 7 days prior to the tour receive a 100% refund. No refunds will be issued for cancellations within 7 days or no shows. Tour date can be changed for a fee: 20% of tour fee within 7 days. No change fee if over 7 days before your tour date.
Oahu and Maui Private Tour: Reservations canceled or changed at least 28 days prior to the tour receive a 100% refund. No refunds will be issued for cancellations or changes within 28 days or no shows.
Mahalo (thank you) for your understanding.
Please Note: All tour schedules are subject to change due to traffic, weather conditions or other unforeseen reasons. Unfortunately we cannot guarantee wildlife or good weather/water conditions.
Safety is our #1 priority. West Oahu Tour, If the tour guide decides to cancel the snorkeling portion of the tour due to ocean conditions, we will take you to a national park where you will enjoy spectacular panoramic views all the way from Diamond Head and Waikiki to the Honolulu Airport.
Please do not hesitate to contact us! We are here to help.
Hawaii Real Nature Tour-Snorkeling, Skin diving, Surfing specialist in Oahu Hawaii.
Your Private and Exclusive Tour of the Waianae Coast, Oahu
Don't miss out on this once-in-a-lifetime experience. Eco Hawaii Tours, don't take anything but pictures, don't leave anything but footprint. We are team keep the Ocean clean. Hawaii Real Nature Tour and crews are Naturalist, Underwater and Nature photographers, snorkel and skin diving instructors, surf instructors. All crews are certificated first aid, CPR, and trained Ocean rescue. We are a professional team. Come join us! Hawaii unique tours that only we can offer in Oahu Hawaii.
NO.1 Hawaii Oahu Tour we recommend the hidden gem, west Oahu snorkeling tour. Our Hawaii tours are kept in small groups, west Oahu tour has limited seating for 9 guest. West Oahu Tour Detail, Click here to book or call (808) 304-9193
Please feel free to contact us any time via email form: