Oahu Tour with Surf Lesson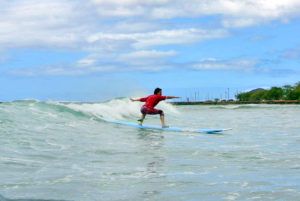 "Private Tour with Activities"
(with pick up service in Waikiki, North Shore area or Ko Olina resort.
This is a 100% custom tour for you. You may add surf lessons, stand up paddle rental or lesson, snorkeling and/or kayaking on your private tour. Tour time is 6 – 8 hours (or more!). Depending on what you would like to do on your private tour, will indicate what areas we travel to. Lean more/Book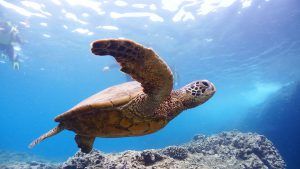 "Surf Lesson" (North Shore/West Oahu)
Surf lesson – Book only, no pick up service
Stand up paddle lesson/rental (North Shore/West Oahu),
Stand up paddle board (North Shore/West Oahu),
Guided snorkeling tour (North Shore), please contact us.
Learn to surf in Hawaii. Surfing is not only a fun part of your vacation, surfing in Hawaii is also part of learning Hawaiian culture. In Polynesia surfing was a popular past time that was often used as part of warriors training. In Hawai'i Surfing became more of a spiritual pastime and became ingrained into the very fabric of Hawaiian religion and culture.
The ancient Hawaiian people did not consider surfing a mere recreational activity, hobby or sport as it is viewed today. Rather, the Hawaiian people integrated surfing into their culture and made surfing more of an art than anything else.They referred to this art as heʻe nalu which translates into English as "wave sliding." Surfing is not only fun experience, you will also experience a bit if traditional Hawaiian Culture. Experience the ancient Hawaiian pastime and you will make own your wave sliding art of "he'e nalu"
Surfing is one of the things you must try while you are in Hawaii.
If you have ever wanted to try a surf lesson, why don't you try in surfing in the capital of the world, Hawaii. There are lot of beaches to choose, including ones with smaller waves for the beginner surfer. Don't worry Hawaii is not known to only have big waves. You can choose from one of our three surf spot options and enjoy learning to surf  in Hawaii.
There's nothing quite like the fun of riding your first wave….
and if you've always dreamed of learning how to surf, don't wait for it just to do it!
Never surfed before?
No problem. Most of our guests are first timers. We have professional instructors who will help you to catch your very first wave! No matter your skill level, you will learn the basics of board handling, positioning, paddling, various techniques on getting up to your feet and surfing etiquette.
Experience fun and safe surf lessons with us a t Hawaii Real Nature! We will provide you with quality lessons and friendly service from our certified instructors.
Email: [email protected]
Call or WhatsApp: +1-808-304-9193