Tour with stand up paddle aka 'SUP'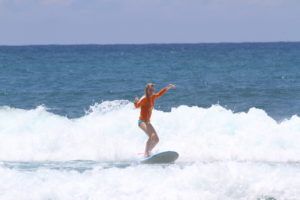 "North Shore tour with Surf lesson and SUP rental"
(with pick up service at Waikiki selected hotels)
This tour includes One hour surf lesson, one hour stand up paddle rental, stop North Shore top sites, such as turtle beach and Waimea valley or Waimea bay etc. Lean more/Book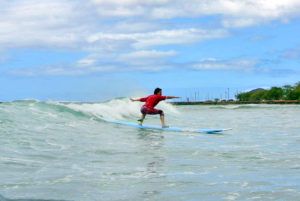 "Private tour with activities"
(with pick up service at Waikiki, North Shore area or Ko Olina resort) This is 100% customized tour for you. You may add surf lessons, stand up paddle rental or lesson, snorkeling and/or kayaking on your private tour. 6 hours to 8 hours (or more, depending on what would you like to do on your private tour. Lean more/Book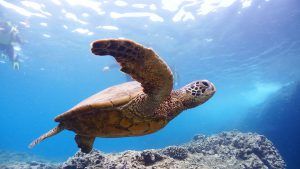 SUP – Book only
stand up paddle lesson/rental (North Shore/West Oahu),
surf lesson (North Shore/West Oahu),
guided snorkeling tour (North Shore/West Oahu),
snorkeling gear and beach chair, etc rental (Waimea bay North Shore) available please contact us.
Stand up paddle boarding is growing to be very popular around the world. Stand Up Paddle is a fun and easy activity, and a perfect challenge for any age!
Learn to stand up paddle on very calm water and on a BIG board…. I mean it's big so that you need not worry about being able to balance on it.
I will tell you a secret….if it is too difficult to stand up on the board, you may stand up with your knee down (stand up with your knee), and still have fun and paddle.
If you are looking for a new experience and to do some active activity, this is one of our strong recommendations while you are in Hawaii. Stand up paddle can be enjoyed all year around.
North Shore tour with surf lesson and SUP, this tour of ours is golden! It includes one hour surf lesson and SUP rental, not only that, we will also take you to Oahu's top North Shore tourist sites, including turtle beach, where sea turtles come on the beach to rest and sleep, the world famous Waimea bay or Waimea valley (your choice), and a local macadamia nut farm.  Let's have fun on this all day tour!
Hawaii Real Nature Tours offers few tours with stand up paddle rental or lesson. All of our stand up paddle lesson locations are at the popular North Shore or isolated West Oahu, we are here for help please do not hesitate to contact us .
Aloha!
Email: HawaiiRealNature@gmail.com
Call or WhatsApp: +1-808-304-9193