5 North Shore Attractions To Check Out
When visiting the island of Oahu, there are numerous activities, sightseeing adventures, towns to explore ad beaches to be enjoyed. In fact, it may seem difficult to really narrow down the best things to do and see, especially when Oahu has so much to offer.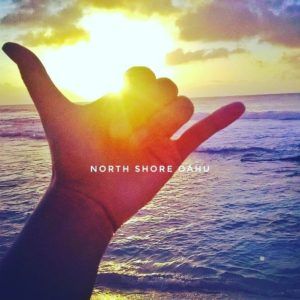 If there is one destination you put at the top of your list, it should be visiting and exploring the North Shore of Oahu. The North Shore has numerous sites to see, unique shops, and great restaurants to enjoy. Unlike Waikiki, where all the action, hotels and most tourists stay, the North Shore offers a calm, serene little beach town escape from the traffic and people roaming the Waikiki strip. There are beaches to enjoy, cultural attractions and probably some of the best shave ice to be found. So, what exactly makes the North Shore even more amazing? For starters:
1. Polynesian Cultural Center – One of the main attractions of the North Shore, the Polynesian Cultural Center sits atop 42 acres of beautiful land. With different themed areas to be seen, as well as teach and exhibit the cultural diversities that make up Polynesia, there is also fun to be had in. Enjoy coconut husking, spear throwing, and canoe rides. The Polynesian Cultural Center is an historical relic and main attraction of the beautiful North Shore.
2. Dole Pineapple Plantation – Dole is nationally known as one of the biggest pineapple producers in the United States. Stopping by the Dole plantation is an amazing experience for the whole family. The plantation boasts beautiful gardens with locally grown crops such as coffee, bananas, mango, papayas, and the famous DOLE PINEAPPLE. Want to learn the history of the plantation? Step aboard a narrated train ride that will take you throughout the grounds while learning about Hawaii's lucrative pineapple industry.
3. Turtle Beach – Turtle beach got its name for a reason, and that reason is because of the magnificent sea turtles that inhibit this North Shore beach. While they do come to rest, feed and sun bathe at this beach daily, the turtles are best seen in the summer months. Sea turtles are very sacred to Hawaii and are federally protected creatures, this means you CANNOT touch or disturb them! Did you know the Hawaiian word for turtle is Honu? We also offer incredible guided snorkeling tour to Turtle Beach. Not only do we take you to where the turtles are, we capture everything on camera! Our professional photography captures your underwater snorkeling experience.
4. Sunset, Pipeline, & Waimea Bay – What do all these beaches have in common? They are all famous big wave surfing beaches! In fact, Waimea Bay is home to the Eddie Aikau Surf Competitions that are held during the winter months when swells are the biggest. Want to take a surfer sight-seeing break? Watch both amateur & professional surfers catch some crazy waves while perhaps enjoying a yummy Hawaiian treat like shave ice!
5. Matsumoto's Shave Ice – Did someone say shave ice? Matsumoto's is a long standing North Shore shave ice spot that offers soft authentic shave ice like that found in the older Hawaii days. With many different flavors to choose from and their perfected skill, this Hawaiian treat is both refreshing and cools you off while enjoying that never ending Hawaiian sunshine.
These 5 North Shore attractions just begin to scratch the surface on the beauty, sites and activities that can be found on the North Shore. Trust us at Hawaii Real Nature Tours, when we tell you there is even more to do and see. Still feel a little lost or nervous you might miss something? Come along on one of our amazing private or group tours we have to offer. Want to learn how to surf? Join one of our surf lessons. At Hawaii Real Nature Tours we hope to offer a peak into the beautiful & diverse Hawaiian culture!