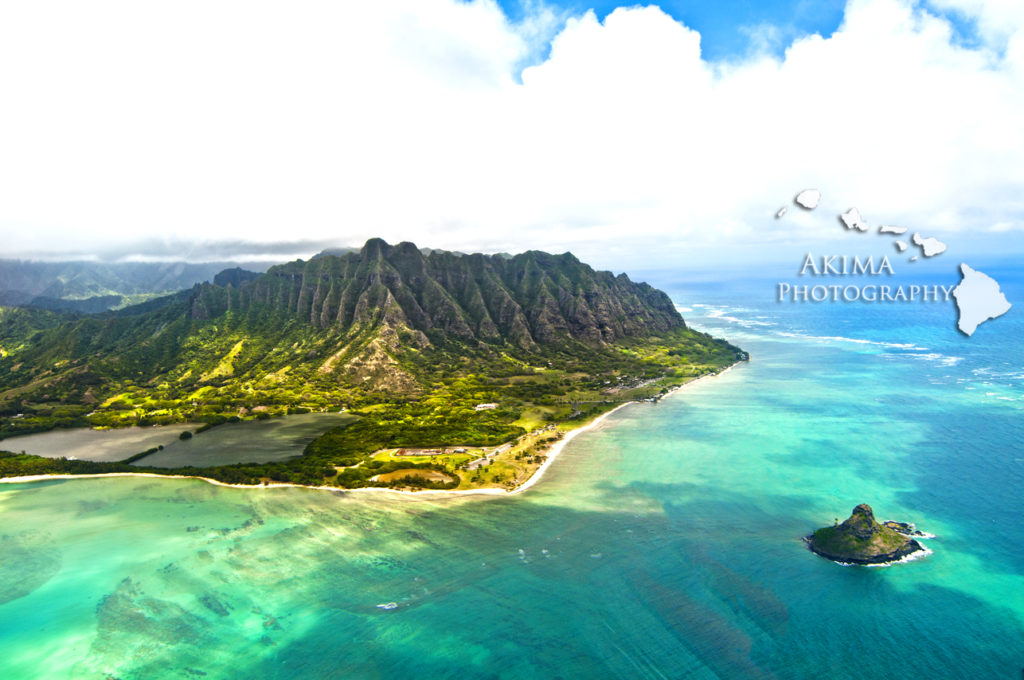 You probably know Hawaiian Island made by all volcano. Hawaii has the eight main islands. See the Hawaiian flag, there are 8 strips that representative 8 major Hawaii Islands.
The Island of Oahu known as "The gathering Island, is the third-largest of the Hawaiian Islands. The state capital, where Waikiki is Honolulu that is on Oʻahu's southeast coast.
The shield of Waianae volcano formed between 3.8 and 2.95 million years ago. Waianae mountain renge is highest and ildest mountain range in Oahu. That was very first eruption made this Island and Koolau volcano formed about 2.6 million year ago. (in the picture, photo by pur professional photographer guide Akima)
In the picture small island on the right is Mokoliʻi Island aka Chianman's hut. It is a basalt Islet.
Mokoli'i means "Little lizard" in Hawaiian. According to Hawaiian mythology, the island is the remains of a giant lizard's or dragon's tail that was chopped off and tossed into the ocean by the Pele's sister goddess Hiiaka then that dragon became Kualoa (big back) which is popular tourist destination Kualoa ranch where the Jurassic Park, Lost and many other movies filmed.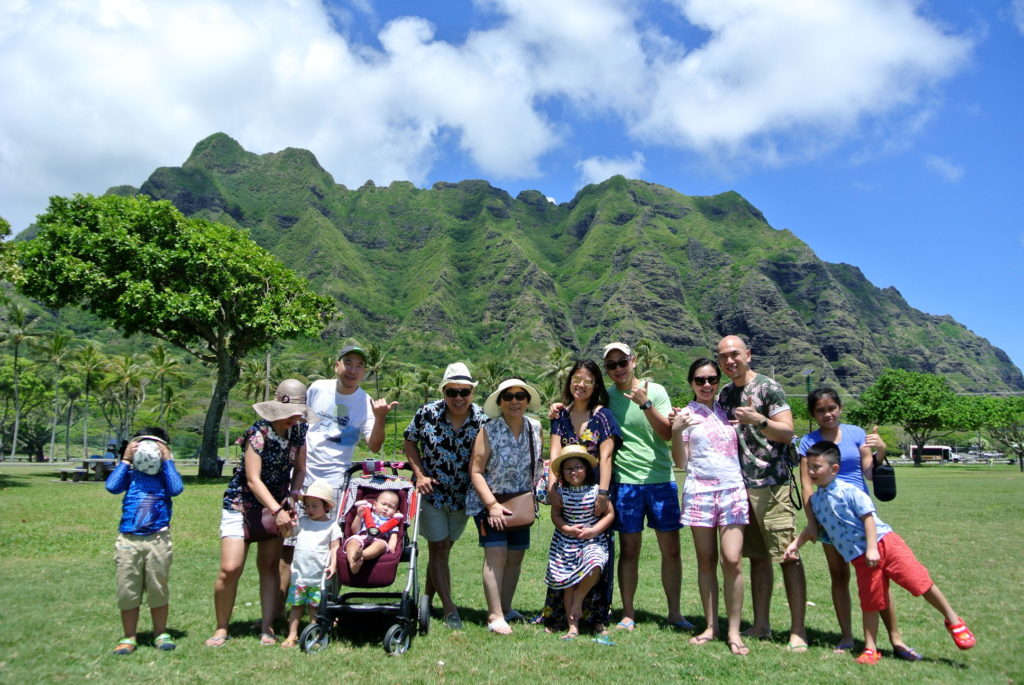 Hawaii has a lot of history and legend not only beautiful scenic view. Let us drive and you enjoy your time with stories we are going to talk.
Family, wedding, friends any type of groups are welcome.
All private tour is custom made for you. Contact us for a detail before you book group tour! We will make perfect ALOHA day!
Call, text or whatsapp 808-304-9193
Email [email protected]
Kualoa ranch: Hollywood movie sites tour, Jurassic valley zipline tours, e-moutain bike tours, kayak adventure tours, UTV raptor tours, jangle jeep expedition, horseback adventure tours, ATV tours. They have all day tour package and half day tour package. Pick up/ drop off from Waikiki is available extra fees. It is a popular tourists attraction in Oahu and I recommend it too. Drive to Kualoa ranch from Waikiki about 75 min. Find your favorite activities, contact Kualoa ranch https://www.kualoa.com/