Hawaii Islands. There are 8 major islands in Hawaii, but the main tourist destinations are to 4 popular Islands, including Maui, Oahu, Kauai, and Hawaii or the Big Island.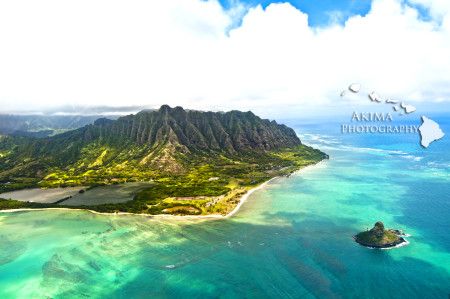 Time zone: UTC-10:00
Power sockets: type A and B. The standard voltage is 120 V and the standard frequency is 60 Hz.
How to get to a Hotel:
Honolulu airport to Waikiki: Around $15 by share shuttle bus. $30 by taxi. If you are tired, want to get a hotel as soon as posssible, just take a taxi. It is only $30 or little more to save your time. Share shuttle bus, sometimes you need to wait to be full a shuttle and they are going to other hotels before drop you off unless you are lucky to get off the first hotel so sometimes take too long to get your hotel. If I were you, I will take a cab.
Honolulu air port to Ko Olina: (Disney hotel AULANI, Mariotto vacation club, Four seasons.). It is about 45 min $100 by taxi. There is no shuttle bus too ($20 per person). Ask your hotel if there is the shuttle for the guests.
Honolulu air port to North Shore (Turtle Bay resort.): It is about more than 60 min by taxi. (may be around $130 by taxi) There are few shuttle services but it is private charter shuttle so the price about starts $110 depends on how many passengers.
Uber or Lyft: They are NOT allowed to come pick you up at Honolulu airport so be aware if you are going to use them. Also, Ko Olina or North Shore area usually DO NOT have Uber, lyft, even taxi.
Public bus: You are NOT allowed to have large luggage on you so don't even try to get a bus from the airport. $2.50. They do not have change for you. You have to have "$2.50"
Rent a car/driving: Right is right. Right hand traffic. Drivers in Hawaii… They are not good drivers please be careful. Most of the drivers don't use indicater. If you are not confident of driving please just join the tours. There are lots of accident.
When is the best month to go?
I personally would say, May to Sep. July and August are very cloudy so I would recommend May, June, September.
It is the dry season, not much rain these months. Great for water activity such as snorkeling, swimming, paddle boarding and kayaking. Winter months are little bit gets cold and more rain. Wave gets big during a winter time so don't expect you can go snorkeling. (Some of the places are available but water temperature is cold too 22C to 23C)
Must visit place in Oahu.
Hanauma Bay look out
Makapuu look out
Halona blowhole
Lanikai beach
North Shore beaches
Must things to do in Hawaii
Snorkeling
zip line
Try surf lesson
Photo tour (Even not photo lover)
What to eat/You must try to eat
Malasada (Portuguese style hot donut.)
Lokomoko (White rice, topped with a hamburger patty, a fried egg, and brown gravy.)
Shave Ice
Any desert name "Haupia" EX: Haupia icecream, Haupia chocolate haupai etc. Haupia means coconut in Hawaiian
Hawaii Real Nature Tours, offers Snorkeling tours, private tours and Photograpgy tours (photo workshop tours and tours with our professional photography services.) on Oahu and Maui. We are team of snorkeling, skin diving professionals and photographers.
We will make your perfect ALOHA day! Contact us before heading to Hawaii so that we make sure you visit all of the right places.
Call: 1-808-304-9193
Email: hawaiirealnature@gmail.com