Honolulu Manoa Valley Self Guided Tour
I know some tours are pricey and most of them are all day tours. There are a few short hikes around Honolulu, so if you have a half day in Honolulu you might consider the Manoa Valley self guided tour.
This is our number one recommended self-guided tour to Manoa falls. Enjoy the hiking to where Goddess of Rain and Goddess of Rainbow live, according to Hawaiian mythology.
About 15 min by taxi, 30-40 min by public bus from Waikiki. Click to see the map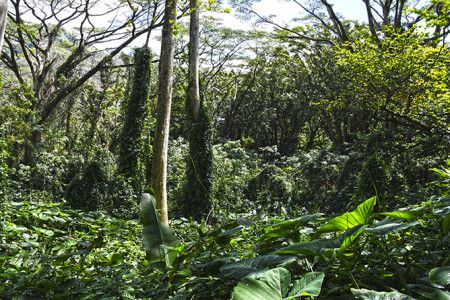 It is tourist area, but still a beautiful nature hike. You might not want to do it if it is too cloudy or it is wet and hard to hike. You may feel like "I know this place"…it's probably because you saw it either on Jurassic park or the TV show "LOST". They were both filmed in Manoa Valley.
On LOST, check on Episode 1×11 "All the Best Cowboys Have Daddy Issues" Jungle scenes and the banyan tree Charlie was hanging from. Episode 2×15 "Maternity Leave" Jungle scenes with Claire and Ethan.
It's about 45 minutes to walk to the 150 foot Manoa waterfall.  On the way to the waterfall there are many small pathways on your right, you should take a time to explore them where you will find small trails, small creeks, tiny waterfalls, and many favorite photo spots.
Take your time to listen to the wild birds song, the water sounds and find Hawaii native plants.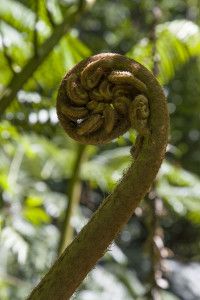 I usually wear beach sandals. Some blogs say that's silly, but I don't think so. This is not a hard hiking trail at all. On a sunny day it should be totally fine, but after a big rain, it may probably  be too muddy for the beach sandals.
You must have mosquito repellent and a water bottle. I don't recommend shorts or skirts because of mosquitos!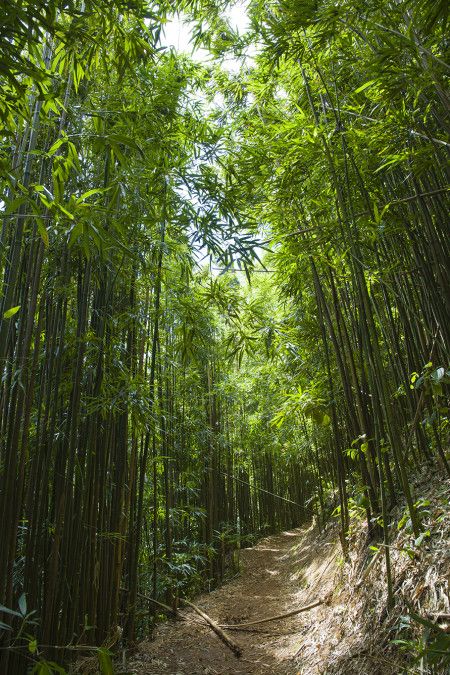 Once you get to the waterfall,you have a choice to go back a trail or keep going to explore "bamboo forest" and two big banyan trees.
Manoa waterfall to the bamboo forest is about a 15 minute walk. When the bamboo forest is finished there are two amazing banyan trees. It is not a hard hike or intense walking. You should keep going to banyan trees. These old trees will impress you with the power of nature.
The Manoa falls trail is easy and very close to Waikiki. When you are looking for something to do for a half day or you on't want to spend money on a tour, I highly recommend this trail. It is easy, beautiful and a short trip from Honolulu.
If you drive here, note there is a $5 parking fee. Some of the blogs say you can park in the residential area to avoid $5 parking fee. I disagree with this information. Respect locals who live around this area. If there is parking (Only $5!) use it please. In Hawaiian the word please is "Kokua".
Please note, we do private tours in Oahu and Maui which are fully guided!
During our tours we talk Hawaiian history, legend, and local information. Sometimes paying for a tour seems like a waste of money and in fact I actually didn't go on tours before I  started this tour company. Since then I have decided to always go for a private tour on the very first day in a new destination. It is worth it just for the information you will learn. If you want to try our private tour, please find out who we are!
Hawaii Real Nature Tours
www.HawaiiRealNature.com
808-304-9193
hawaiirealnature@gmail.com