Favorite Places – Oahu Private Tour – Photography

Photography lovers are welcome to ask us for tips about photography while on our Oahu private tour. You don't need a DSLR, we know valuable tips to take pictures by smart phone, compact cameras as well as editing on your smart phone. I, Akima, will serve as your guide. I am a professional photographer specializing in nature and underwater photography. Bob is our surf photographer. Today I am going to show you my favorite places that we travel to on our private tours in Oahu.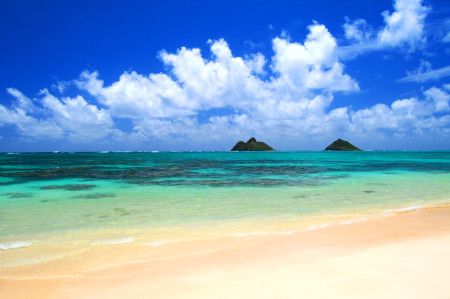 Lanikai, Kailua, East Oahu: Lani means the heaven or sky. Kai means the Ocean in Hawaiian. Once ranked the best beach in U.S.
There is Nā Mokulua (meaning, in Hawaiian, "the two islands") two small islands off the Lanikai beach. These Islands makes an accent of the beach picture. The larger island Moku Nui and the smaller is Moku Iki. They are part of the Hawaii State Seabird Sanctuary. The sand on Lanikai beach is also very white and powdery, it is different as many beaches in Oahu. Snorkeling is not good in Lanikai beach, there are not many fish. Good for kayaking, playing on the beach, swimming, usually calm water so great for kids too.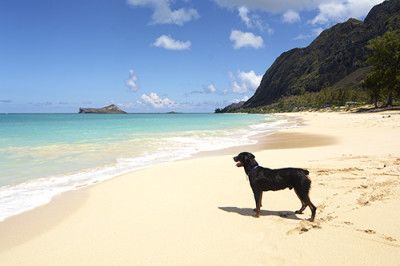 Waimanalo Beach East Oahu.
Waimanalo beach is populer beach for wedding photography, you will know why when you step on this white sand beach.  You will see Manana Island and Ko'Olau (windward) Mountain range on the left. This beautiful windward side of Oahu is shielded with a volcano. This volcano is thought to have first erupted on the ocean floor more than 2.5 million years ago.
It is usually calm, good for swimming but no snorkeling (No reef).
I love to stop by Waimanalo beach and take family or group pictures of my guests on our tour.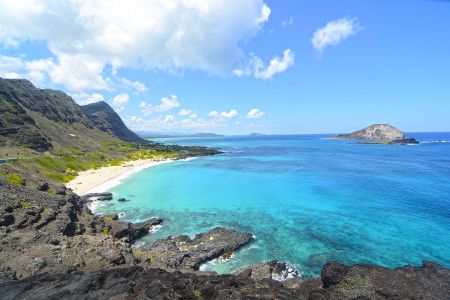 Don't forget my favorite lookout in Oahu. I also love the expression of my guests when I take them here.
This is BLUE HAWAII and I want to show you! Let's grab, blue caracao and white rum! Best time to come here is late morning to early afternoon when the sun is making a refraction of light, it makes it really clear blue. Makapuu lookout is must go place in Oahu. Big tour buses are not allowed to park in this small parking lot, so if you go with large tour companies you might miss this place. This is one reason why you should join our quaint tours. You can stop anywhere you want, we will plan the perfect Aloha day for you.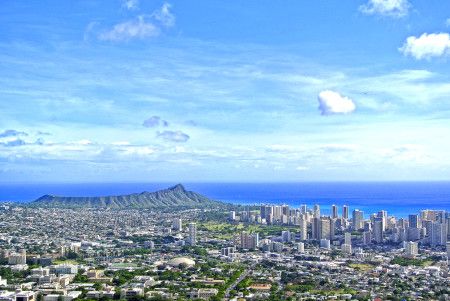 Beautiful Waikiki and Diamond Head. I really don't know why many tours don't come here. This is one of my favorite place to come on our Hawaii guided tours.
Another reason why you want to come to Oahu private tour with us, is that we will take you to all the BEST places in Oahu.
Any requests are welcome. If you are looking for quality tours in Oahu, we are the company for you one for you.
Contact us, Hawaii Real Nature Tours
808-304-9193
HawaiiRealNature@gmail.com