North Shore Safari, Surf lesson, Stand-up paddle, Turtles and Local food, Real Hawaiian beauty North Shore

Pick up services are available from Waikiki selected hotels.
Small group Tours, Limited seating only 11 guests per tours. Hawaii Must things to do, surf lesson and stand-up paddle!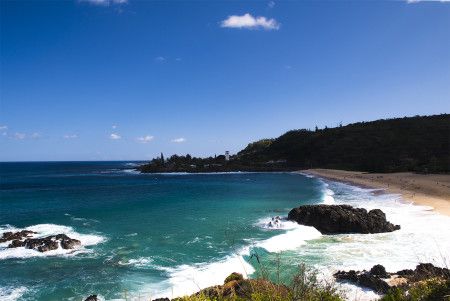 Welcome to our unique Oahu Tour. Popular tourist destination North Shore Oahu, small surf town Haleiwa. This North Shore Safari start surf lesson, it is best things to learn while you are in Hawaii especially surfing capital in North Shore. First timer and biginner are welcome! Don't worry instructors will help you to get the your first wave!
We will show you majestic World famous surfing beach Waimea bay and Turtle beach, Hawaiian legend and Hawaiian wildlife, may see up close Hawaiian green sea turtles.
Some of the beach at North Shore Oahu is very rare place in the world that sea turtles come to the beaches and resting.  We also occasionally see endangered Hawaiian wildlife 'Ilio holo I ka uaua, Hawaiian Monk seal. It is only 1400 seals left in the Hawaiian Islands. It is rare to see but if you don't come, there is no chance to see them!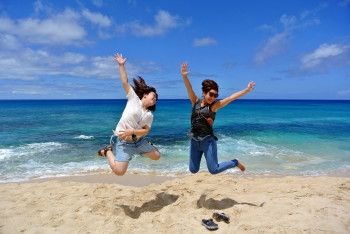 After you enjoyed salt water activities, you will try stand-up paddle. Stand-up paddle is getting very popular activities in Hawaii. You must try it! It is easy for everyone!  are you hungry now? Famous garlic shrimp is waiting for you!
Okay you must be hungry by now? Famous garlic shrimp is waiting for you!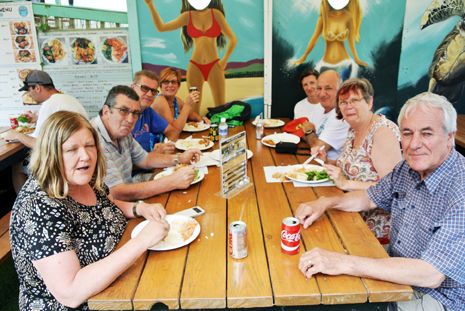 Duration from Waikiki: 8 hours
We pick up at Waikiki selected hotel – sit back and relax on the drive to North Shore.
This North Shore and Hidden West Oahu Tour must be an unforgettable memory of Hawaii. Limited seats for only 11. Book now!
Looking for custom private tour? Please go Hawaii Private tour page.
Booking below ↓↓↓↓↓ Limited seating only 10 guests for tours - 5% Off coupon code online5

Do you still have questions about Hawaii Real Nature Tours? Please call us at (808) 304-9193
or Email us.