Meet the Hawaii Real Nature Team.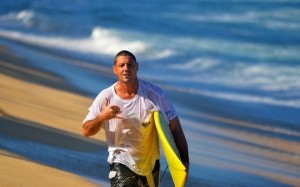 Robert:
Raised in the Hawaiian Islands, Robert started surfing at a young age and eventually became a surf photographer. From surf lover to photographing the famed Triple Crown of Surfing, today he specializes in big wave surf photography. He's lived on Hawaii's North Shore for over 25 years and when big waves hit Surf Mecca, you can be sure to find him there, with his camera! Robert is also an experienced surfing instructor, so even 40 – 60 ft waves provide the perfect backdrop for adventure and incredible photography. Check out some of Robert's work at: 808surfshots.com
CPR, AED and First Aid Certification by Advanced Medical Certification
Certificate of Professional Development in Ocean Safety – University of Hawaii Windward Community College
Akima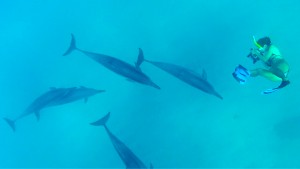 Born and raised in Tokyo, Japan, Akima started SCUBA diving in 1996 where her fascination and love of the underwater world and marine life inspired her to travel the world. In 4 short – an adventure filled – years she completed her NAUI Life Support First Aid Instructor, Rescue Diver, and Divemaster certifications. She trained on Australia's world famous wonder, the Great Barrier Reef and has worked as a Diving Guide in Cairns, Australia; Okinawa, Japan; and Palawan Philippines, a Chief Snorkeling Guide at Hanauma Bay, Honolulu and as Cruise Director, Snorkeling Guide and Life Guard on a West Oahu snorkeling boat. Akima has lived in Japan, Australia, New Zealand, the Philippines, and Canada and visited over 30 countries. While she pursued her love of travel and ocean marine life, she also honed her skills as a professional underwater photographer. Check out Akima's photography at: Photo Gallery ZERO.com
Akima also offers a skin diving, freediving courses, marine and wildlife encounters, swimming with dolphins, whales and orcas experiences. Visit AkimasQuality.com or contact Akima to learn more about creating your own unique experience.
NAUI Rescue diver, dive master
CPR, AED and First Aid Certification by Advanced Medical Certification
Freediver L1 Certification by FII (Freediving Instructors International)